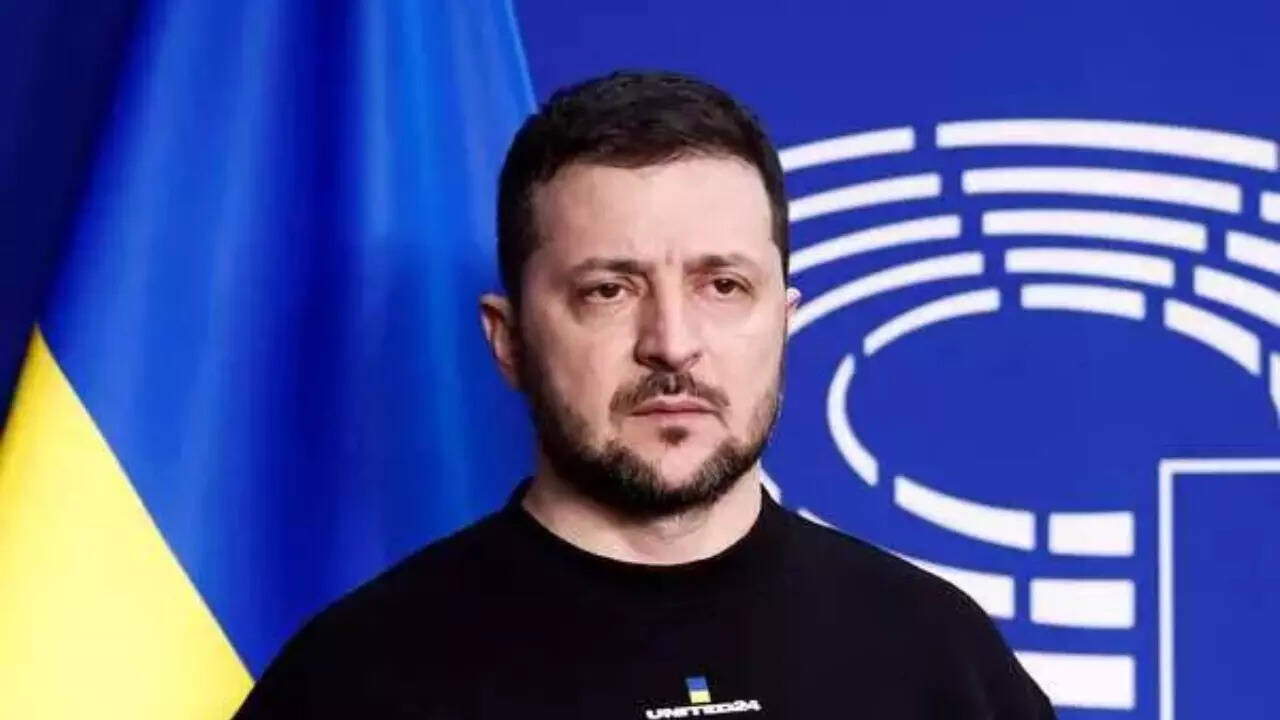 LONDON:
Ukraine
the president Volodymyr Zelenskyy he said on Thursday that many Western countries were ready to provide Kiev with planes to defeat him
Russia
the invasion of.
There was no immediate confirmation of such an offer. But below are some details about the jets that Ukraine wants, and what it could get.
WHAT JETS DOES UKRAINE WANT?
Ukraine has asked allies to provide modern fighter jets – dubbed "wings for freedom" in Zelenskiy's speech to British lawmakers this week – to replace its aging fleet of Soviet MiG and Sukhoi jets.
US-made F-16s are on their wish list because of their destructive power and global availability. It also wants Sweden's Gripen fighters, although it said it is still debating what jet allies could provide.
Ukraine relies on its existing fleet to attack Russian positions and carry out intercept flights, but its air force believes the newer jets could turn the tide of the war.
Such planes would "close the sky" to Russian attacks, Zelenskiy's adviser, Mykhailo Podolyak, said. "They will help destroy almost any target" in the sky and on the ground, the Ukrainian air force spokesman said.
HOW LONG CAN UKRAINE START USING THEM?
Britain said it would take years for Ukrainian pilots to learn to operate new jet models, after Zelenskyy requested Eurofighter Typhoon jets in London this week.
In a first step, London agreed to start pilot training in the spring and said it would seek to shorten the sessions for experienced Ukrainian pilots.
"This is not a simple case of towing an aircraft to the border," British Defense Minister Ben Wallace told the BBC.
"Without a pit crew, a Formula 1 car basically can't start and certainly can't last more than a few laps. When you start making sophisticated and advanced weapons like fighter jets, there's a crew of pit that comes with and we have to ask questions about it too."
Britain has not committed to sending any of its Typhoons and said Ukrainian pilots could only be trained to fly Western planes after the war ended. Wallace said Britain would also need the consent of the other countries that make the Eurofighter – Germany, Italy and Spain – to send it.
Some fighter jet models are likely to be more suitable than others.
Justin Bronk from the RUSI think tank said that giving Typhoons to Ukraine would be a "very expensive symbolic gesture".
The jets would have to fly low to avoid Russian air defenses. But the Typhoons are optimized for high-altitude flight to give their missiles more range, a tactic that would largely negate the long-range Russian threat, Bronk argued in an analysis.
He said Typhoons and F-16s would need to operate from smooth runways and centralized bases, while Sweden's Gripen planes could fly at lower altitudes and be served on shorter, rougher runways.
WILL UKRAINE GET FIGHT JETS?
Ukraine is confident it will, and has pointed to previous times when allies were initially reluctant to send sophisticated weapons, only to relent later.
The United States and France say they have not ruled out sending jets, although Germany has.
Swedish Prime Minister Ulf Kristersson did not rule out sending fighter jets, but downplayed expectations, saying the issue was not on Stockholm's agenda at the moment.
Poland, one of Ukraine's staunchest supporters, has said it will not take such a decision on its own and needs NATO to act as a group.
Slovakia has agreed to send 11 MiG fighters to Ukraine to expand its existing fleet.
Western governments have been wary of leaving their own countries undefended by giving them too much equipment.
So far, they have also avoided sending anything that could hit Russian territory, in case it gives Moscow a reason to escalate the war. The Kremlin has said that Western countries are moving toward direct conflict with Russia if they send jets.