The country goes to the pools on April 2.
In a poll published on Tuesday, the right-wing opposition National Coalition Party held a narrow lead among voters with 20.8 percent, while the Finnish Party and Prime Minister Sanna Marin's Social Democrats split the second place, both at 19.3 percent.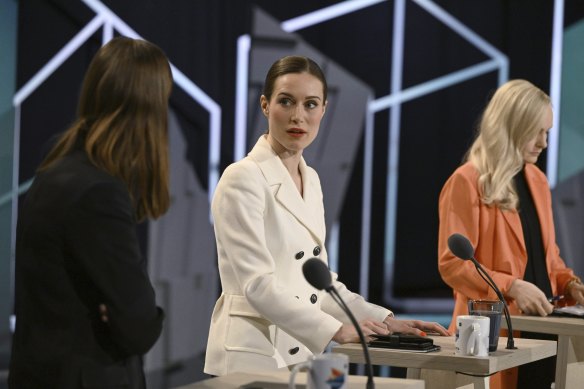 The Finnish Party maintains an exit from the EU as its long-term goal, but its leader Riikka Purra is not actively pursuing it as Russia's invasion of Ukraine has led to an increase in public support for Finland's membership of the bloc.
Sweden's bid to join NATO, meanwhile, has been left on hold, with Turkey and Hungary holding out on giving the green light despite expressing support for NATO expansion.
Turkey's government accuses Sweden of being too lenient towards groups it deems to be terrorist organizations and security threats, including Kurdish militant groups and people it says are associated with a 2016 coup attempt.
More recently, Turkey has been angered by a series of demonstrations in Swedenincluding a protest by an anti-Islam activist who burned the Quran outside the Turkish Embassy.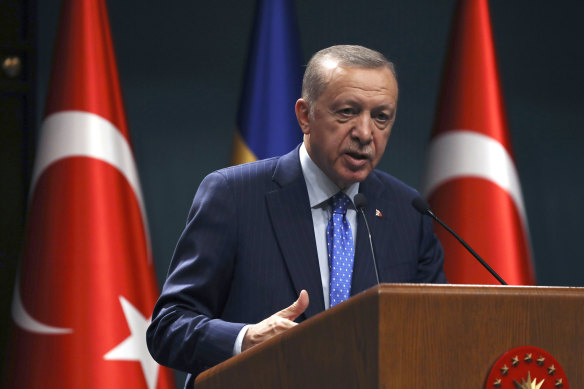 The government of Hungary claims that some Swedish politicians made ridiculous statements about the condition of their democracy and played an active role in ensuring that billions of European Union funds were frozen for alleged violations of the state of law and democracy.
Turkish officials said that, unlike Sweden, Finland fulfilled its obligations under a memorandum signed last year in which the two countries pledged to address Turkey's security concerns.
"As a member of NATO, of course we have some expectations and questions regarding our country's security issues," Akif Cagatay Kilic, a lawmaker from President Recep Tayyip Erdogan's ruling party, said. to the parliament before the vote. "I want to underline the concrete steps and their implementation by Finland, which supported and shaped the decision we took here."
Loading
Kilic added: "I am aware that there are a large number of people watching us from Finland. … We can say to them: 'Welcome to NATO.'
Some opposition parties have criticized the position of the Turkish government towards the two Nordic countries.
"Unfortunately, [Erdogan's ruling party] turned the right to veto the membership bid of Finland and Sweden into a tool for blackmail and intimidation. We do not approve it," said Hisyar Ozsoy, a lawmaker from the pro-Kurdish party. "We find the negotiation process [to press for] the extradition of Kurdish dissident writers, politicians and journalists… to be ugly, wrong and illegal".
For NATO, Finland's ratification marks one of the fastest accessions in history, sealing membership in less than a year since the two Nordic countries applied last May. North Macedonia was the last to join the alliance, a process that took two decades. Along with Sweden, other countries, including Ukraine and Georgia, are also left waiting at NATO's door.
Asked earlier this week about Sweden's NATO membership, Erdogan told reporters: "There are certain things we expect from them. They have to be completed first."
Sweden, which has made constitutional changes to pass tougher anti-terrorism laws, has expressed hope that it will be able to join earlier at the July NATO summit in Vilnius, Lithuania.
"Sweden faces more significant obstacles in its bid," said Hamish Kinnear, Middle East and North Africa analyst at risk intelligence firm Verisk Maplecroft.
"Turkey is unlikely to approve its acceptance into the alliance before the elections in May. The Koran burning incident has sparked popular anger in Turkey and President Tayyip Recep Erdogan does not want to risk it to anger his conservative base ahead of the polls," Kinnear said.