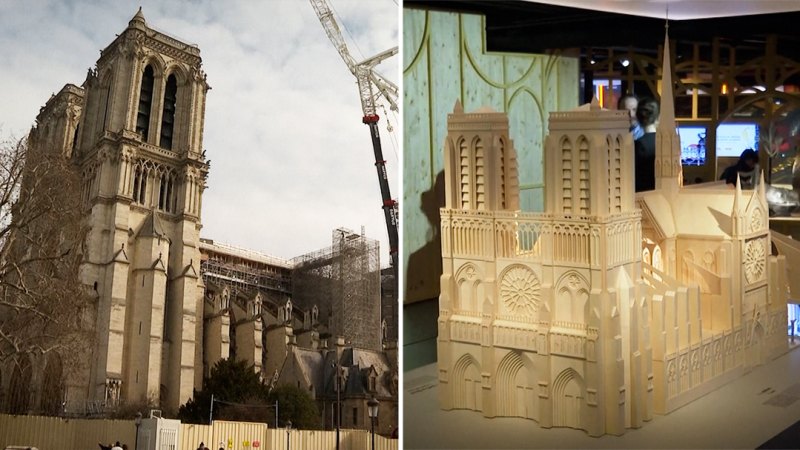 Notre Dame Cathedral is on track to reopen next year
Sorry, this feature is currently unavailable. We are working to restore it. Please try again later.
The reconstruction of Notre Dame Cathedral in Paris is going fast enough to allow it to reopen to visitors and worshipers by the end of 2024, less than six years after a fire ravaged its roof, French officials say.